Shipping and Return Policy
---
Thanksgiving Day Holiday Shipping Schedule
November 21st-
Second Day Shipping chosen on this date will be delivered on 11/24.
November 22nd-
Next Day Air chosen on this date will be delivered on 11/24. Second Day Shipping chosen on this date will be delivered on 11/27. Early shipping cut-off time is 3pm EST.
November 23rd-
No shipping or deliveries on Thanksgiving day.
November 24th-
Early shipping cut-off time is 3pm EST.
---
UPS Weather Alert
FedEx Weather Alert
USPS Weather Alert
---
For current USPS service alerts, Click Here
Please note: UPS has modified the service guarantee due to Covid-19.
For more information from UPS Click Here
Please note: FedEx has modified the service guarantee due to Covid-19.
For more information from FedEx Click Here
If you have any questions or concerns please click the "Contact Us" link or give us a call at 1-800-359-1334.
General Information
BradfordWhiteParts.com ships most items via FedEx and some smaller parts, especially small repair parts orders by USPS (US Postal Service). Some larger items require trucking service. These items will be indicated on the product page with a notation that the shipment is "subject to a shipping charge". Buyers will be contacted directly regarding the projected freight on such items.
In general, you can review the transit map below to calculate your order receipt date.
BradfordWhiteParts.com ships most ground service orders the same day if the order is received before 5:00pm Eastern Standard Time. BradfordWhiteParts.com ships from the East Coast, near Philadelphia. Check the map below for the expected delivery time to your shipping address or click the "Contact" link and tell us your zip code and what you plan to order. BradfordWhiteParts.com will let you know how long the expected delivery time will be.
BradfordWhiteParts.com can not be held responsible for missed dates due to FedEx, UPS, USPS or any shipping company issues such as labor, weather and natural disaster.
Shipping delays can occur due to severe weather conditions and other "acts of God". FedEx, UPS and the US Postal Service make every effort to deliver despite bad weather conditions, but if the airports are closed there will be delays for which BradfordWhiteParts.com cannot be held responsible.
If a delivery is refused, a 15% restocking fee would apply upon receipt of the refused package.
If a delivery address needs to be changed or modified, BradfordWhiteParts.com must be notified and the customer will be billed accordingly.
Orders can not be shipped on a customer FedEx, UPS or DHL account.
Free Shipping & Factory Direct Shipments
Most orders over $99 will be shipped for free via FedEx, UPS or USPS standard ground service. BradfordWhiteParts.com must charge for shipping to Alaska and Hawaii unless the parcel can go via the US Postal Service. Large and heavy items will be quoted. Shipping to Canada is not free.
If the original order qualified for FREE SHIPPING, a minimum of a 15% handling fee will be deducted from the original invoice total for all refunds and returns.
On all factory direct shipments, either FedEx or UPS will be utilized as the carrier. USPS First Class Mail and USPS Priority Mail are not available for factory direct shipments.
Export Orders
BradfordWhiteParts.com will ship orders to Canada and US Territories via UPS. Taxes and tariffs, when applicable, are the sole responsibility of the buyer. For international orders, prior to processing, BradfordWhiteParts.com requires an ACH transfer of funds for payment and orders submitted for credit card payment will not be processed and you will be contacted to arrange for payment. BradfordWhiteParts.com must ship using YOUR FedEx, UPS or DHL account. There is a $50 handling fee added to cover our bank's wire transfer fee and the export documentation paperwork.
BradfordWhiteParts.com regrets any inconvenience this may cause, but due to fraudulent transactions in the past we must handle export orders in this manner and these terms and conditions are non-negotiable.
If you'd like to proceed please place the order online and you will be contacted. Once funds are confirmed BradfordWhiteParts.com will ship within 24 hours via the FedEx, UPS or DHL account number provided. Alternatively you can contact BradfordWhiteParts.com via the contact page
found here
and we will get back to you promptly.
UPS Shipping Map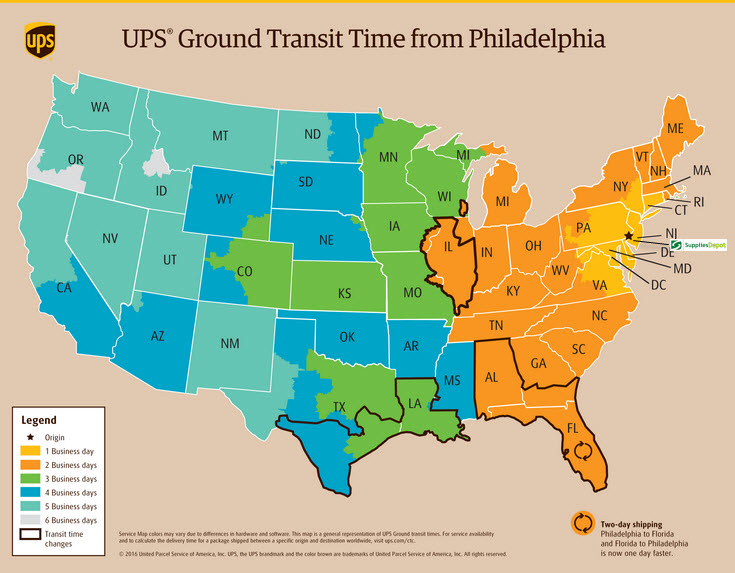 USPS Shipping Map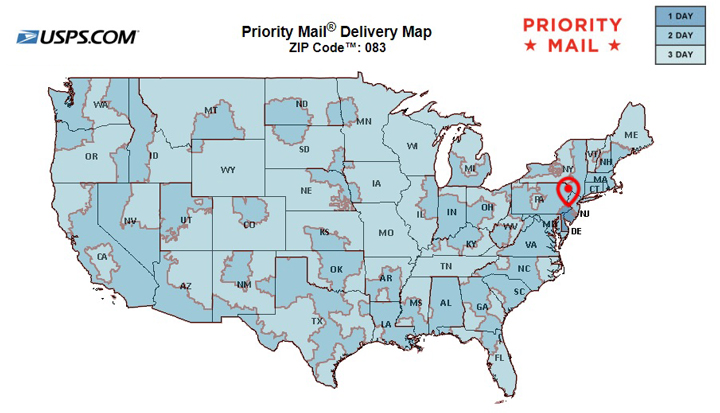 Return Policy Overview:
At BradfordWhiteParts.com, our goal is to ensure your complete satisfaction with your purchase. We value our relationship with you and offer a return policy for most products that are purchased directly from us. If you have any questions or concerns, please call us at 1-800-359-1334 or send an email by clicking the "Contact Us" link.
If, for whatever reason, you are dissatisfied with your purchase, you can return it to BradfordWhiteParts.com within 7 days of receipt of the item(s). Unless the product is defective or the return is a direct result of a BradfordWhiteParts.com fulfillment or processing error, a restocking fee of 15% will be charged.
Please read all conditions below prior to placing your order. If all conditions are not met, BradfordWhiteParts.com reserves the right to refuse the return or to charge a restocking fee of 15%.
BradfordWhiteParts.com is not responsible for any consequential or incidental damage resulting from the sale or use of any merchandise bought from us. We are responsible for the monetary value of the merchandise only. We are not responsible for any contractor's fees.
Warranty Information:
All OEM replacement parts are covered under warranty for one year if installed by a licensed professional.
In order to file a warranty claim for a potentially defective product, a case must be opened with the manufacturer's Technical Support team and they will troubleshoot with a licensed technician while in the field to determine if it is defective.
Defective items may be exchanged at our discretion for the same model or manufacturer's equivalent model.
Additional Conditions for Specific Products:
The following items have additional conditions applied to them because of the significant amount of additional work required to process a return:
Special Order Items: These are items which do not have prices listed on our website and that you received a special quote on. Most Special Order Items are non-returnable. If a Special Order Item is eligible for a return by the manufacturer, a 25% restocking fee will be applied.
All Equipment: 25% restocking fee
Any item shipped via trucking carrier, FedEx Freight or UPS Freight: 25% restocking fee or return shipment costs.
Non-Returnable Items:
The following items are not eligible for returns:
Any items that have been used
Any items that have been installed
Electrical Components and Controls
Clearance items
Final Sale items
Items shipped direct from the manufacturer are non-returnable unless authorized by SuppliesDepot.com.
Credits and Refunds:
Refunds on returned items will be issued in the same payment form as tendered at the time of purchase.
Credits generally occur within 5 to 7 business days after we receive and inspect the returned item(s).
If payment was made by credit card, your account will be credited after we have received the item(s) back to us and they have passed inspection. Please allow 7-10 days for a credit to appear on your credit card statement.
At BradfordWhiteParts.com's discretion, credit for partial returns may be less than invoice or individual component prices due to bundled or promotional pricing and any unadvertised discounts or concessions.
Credit will be issued for material costs only. Shipping and handling charges will not be credited unless the part is deemed defective.
Any order which was placed with free shipping will be charged a 15% restocking fee upon return.
You will have up to 90 days from receipt of the item ordered for a return request to be honored.
All Gas and Electric tankless water heaters and space heaters are sent back to the manufacturer for testing. Thus, these products may require an extra 2 weeks before we will credit your credit card.
If BradfordWhiteParts.com has made a shipping error, we will refund you the total amount of your order or immediately ship the correct item.
Damaged Shipments:
When you receive your order, please inspect it carefully. If it appears damaged on the outside, please take pictures of the damage.
Please make sure that when you sign the shippers proof-of-delivery slip that you include a note stating that the package is/appears damaged. If you do accept a damaged shipment, please inform us immediately.
For damaged shipments, the recipient must file a claim with the shipping carrier. If you prefer that we file the claim, you must notify us within 3 business days of your receipt of the product that it was damaged. Also, if there was any internal (non-visible) damage, this should be reported to the carrier (or to us) within 3 business days of receiving the product.
Important Deadlines for Returns:
When you receive your order, please open all boxes immediately and check for contents and damage. If there is any damage or problems, you must notify us within 3 business days of receiving your order.
Claims for missing items or items damaged in transit must be received within 2 business days of receiving your order.
If you are dissatisfied with your purchase, you must contact us within 7 business days of receipt of the item(s). After 7 business days a 15% restocking fee will be assessed.
RMAs are valid for 10 business days.
If a request for a return exceeds 30 calendar days of when your order is delivered, a 20% restocking fee will be applied.
Return Instructions:
All returns require an RMA (Return Merchandise Authorization) number. Any item returned without an RMA or any items that were "Refused Delivery" and sent back to us will be assessed a 15% restocking charge. All returned items must be in original as-new condition, in their original box and must include all packing material, blank warranty cards, documentation, manuals and all accessories. RMAs are valid for 10 business days.
To request an RMA number online, go to our
Contact Us
page and submit a request including your original order number.
Prepare the item(s) for shipment. Place the original package into a shipping carton, preferably the original outer carton in which we shipped to you. Take care to add padding so that fragile items are not broken in transit.
If you received a label in the email, print the label and tape it to the carton.
Ship the item(s) back to us, using a shipping method that has a tracking number. We do not cover costs of return shipping.
For return shipping, be sure to purchase insurance. If you do not purchase insurance, you alone accept the risk of loss or damage during return shipping. We are not responsible for lost or damaged packages.
Please do not place stickers or shipping labels on the original manufacturer's package.
Send pre-authorized returns to:

BradfordWhiteParts.com
Attn: Returns
667 South Delsea Drive
Vineland, NJ 08360


All returns are inspected upon their arrival back at our facilities. If any items are missing, we will contact you and provide you the opportunity to return them to us. If you are unable to provide the missing parts, your return will be rejected and we will send the item(s) back to you.
If any item(s) show signs of usage, modification, installation or attempted installation, we will not accept the return due to liability reasons and our obligation to issue credit will be voided.